Jonathan Ramsay

Male Fertility
About Mr Jonathan Ramsay
Mr Jonathan Ramsay is a Consultant Urologist specialising in male fertility investigation and treatment. Jonathan works closely with men of all ages and particularly supports their health and well-being on their fertility journey. His role as a urologist working in fertility care makes him unique; he is one of just a few in the country.
Jonathan believes human fertility encompasses biology, emotion and psychology, and that it's really important that he supports his patients across all these fronts where possible.
Changing the face of male fertility
With over 30 years' experience, Mr Ramsay has helped to change the way that couple's fertility is investigated and treated. For years, fertility clinics focused on helping only the women, whereas Mr Ramsay works on the fact that 50% of all infertility causes are caused by male factor and therefore must be equally investigated.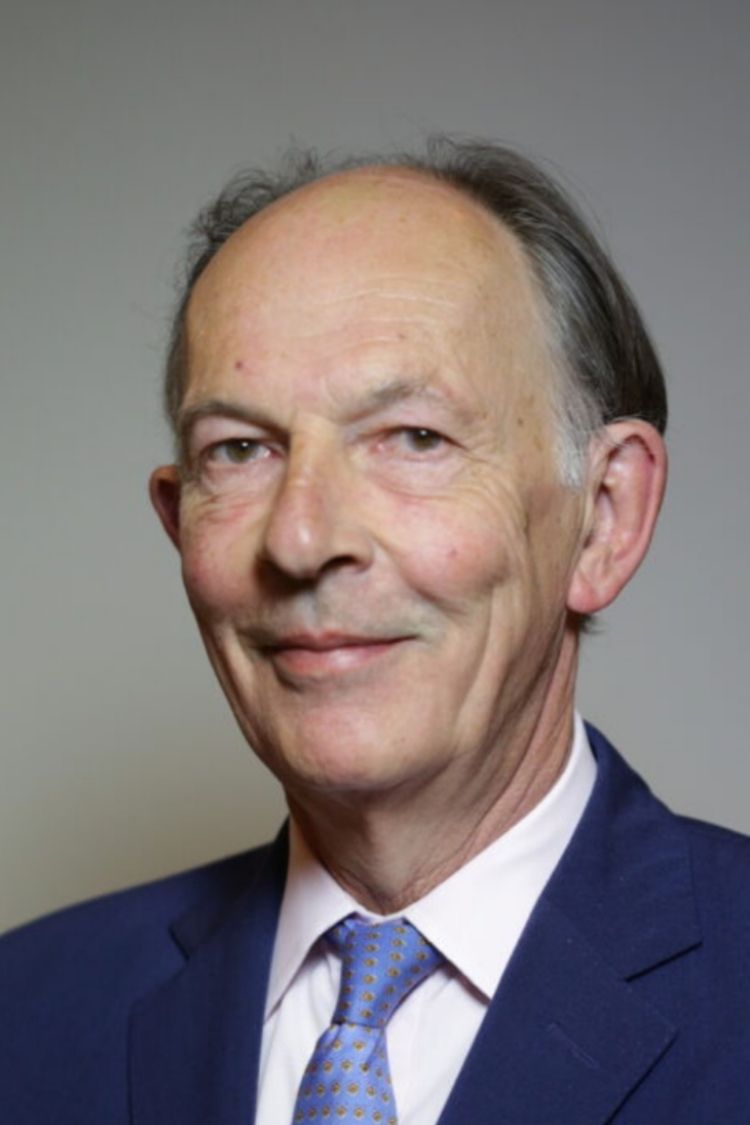 ---
It is important that men are supported throughout their fertility journey, as there is so much that can be done to help the man and improve a man's fertility.
Without careful support and investigation sometimes, the man can be left feeling abandoned and helpless.
---
Male Fertility
Although there are common conditions, it's really important to work with you as an individual, assessing your personal journey to date and your goals for the future.
I help my patients to understand a diagnosis they may have received and then support them through a tailored treatment process.
Often this is linked to achieving a natural pregnancy or undergoing IVF, when the effective contribution of both parties really is necessary for a successful outcome.
My recommendation for those who have been trying for a baby for six months, is that you should at least get a semen analysis done. This is the most simple fertility test to do and can save you many more months of trying to conceive. This becomes especially relevant when the female partner is over the age of 35 and it is equally important that the semen analysis itself is of a high-quality and follows WHO standards. Only in this way can an accurate diagnosis of a man's fertility be given.
Ultimately, the sooner we can look into the male factor the better - we commonly see several different situations which are usually amenable to investigation which often leads to treatment. The key is diagnosis - it may save you a lot of time and money, so please do get in touch!
A team like no other

Mr Ramsay works with a team of specialist in male and couple's fertility to ensure that each patient receives the best possible care.

.

Male fertility urologist

His exceptional experience in treating male infertility has given him an international reputation as a leader in this field.
Conditions
Mr Ramsay specialises in treating men, both surgically and medically, that suffer from conditions such as azoospermia, oligospermia, ejaculatory disorders and varicocele, which can all lead to reduced quality of sperm.
---
SEE MORE
Outstanding care in London & Beaconsfield

World class male fertility care at leading private clinics.
Treatments
Mr Ramsay has been a pioneer in the development of treatments for many aspects of male infertility, including sperm mapping and sperm retrieval. He is widely regarded as a UK leading expert.
TREATMENTS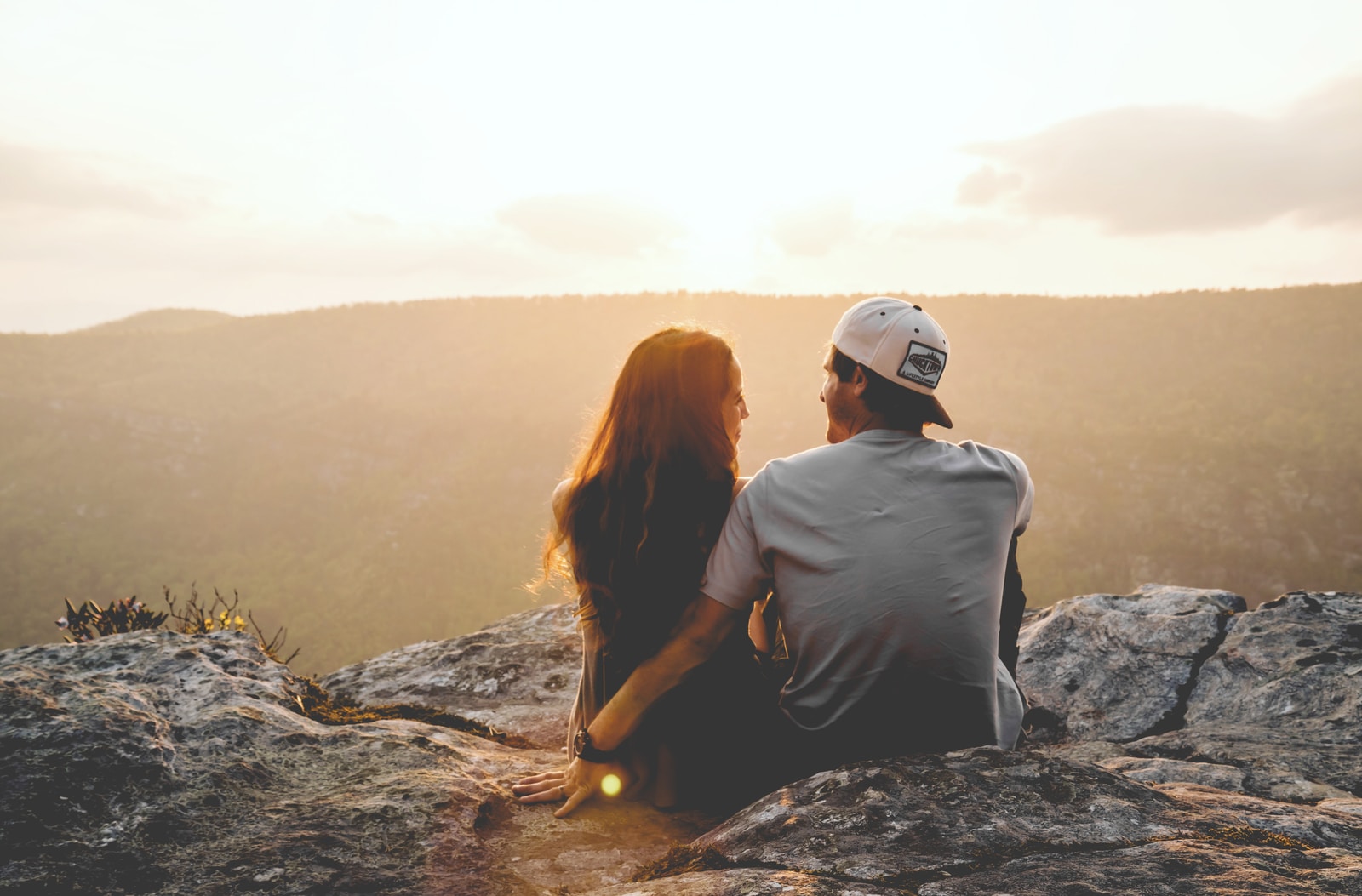 Irish couple share their incredible journey to parenthood
When Gareth Landy and his wife Anna started considering having a family, they could never have imagined the diagnosis they would receive and the long road it would lead them on. Listen to their story here on Dermot & Dave's Today FM podcast.
---
LISTEN NOW
Fertility Talk with Ian Stones at testhim
In this webinar we hope to break down some of the myths surrounding sperm DNA fragmentation and help you, as patients, get a better understanding of what it's all about.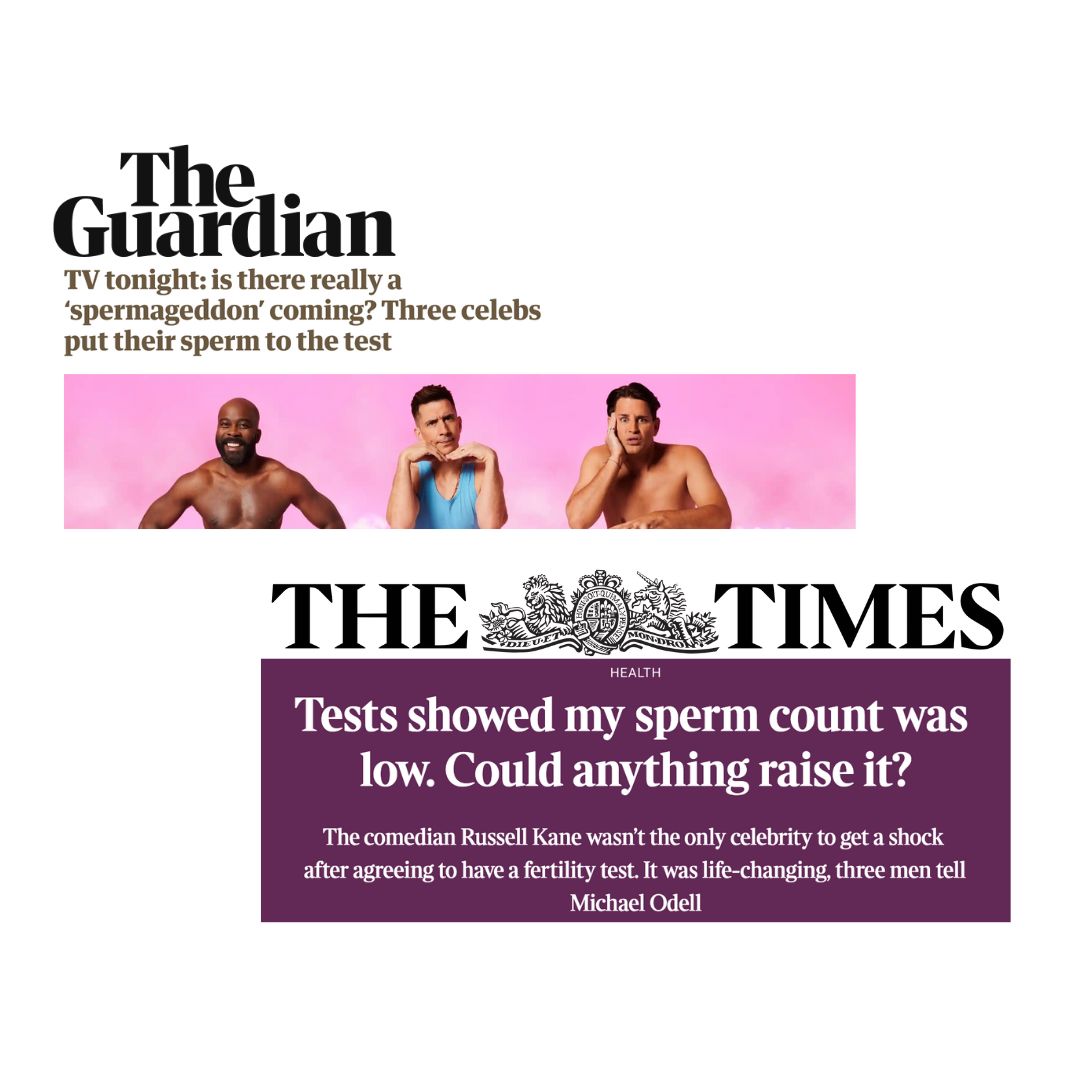 As male fertility rates plummet, celebs unite in a ballsy attempt to increase their sperm count in 10 days. Can they rise to the challenge and prevent spermageddon?
Watch Now
Fertility Talk with Ian Stones at testhim
We got to chat about the history of fertility treatment, how the world of andrology has changed, advanced testing and so much more. Also, why is ICSI such a problem to the urology industry? What has that done for Urology?
X-Men exist!
When Gareth and his wife decided to have a family in 2017, they learned about a genetic condition called Klinefelter Syndrome or XXY. Gareth speaks about some of the traits of this common but often undiagnosed condition and how we as a society need to talk more openly about male factor infertility. This talk was given at a TEDx event using the TED conference format but independently organised by a local community.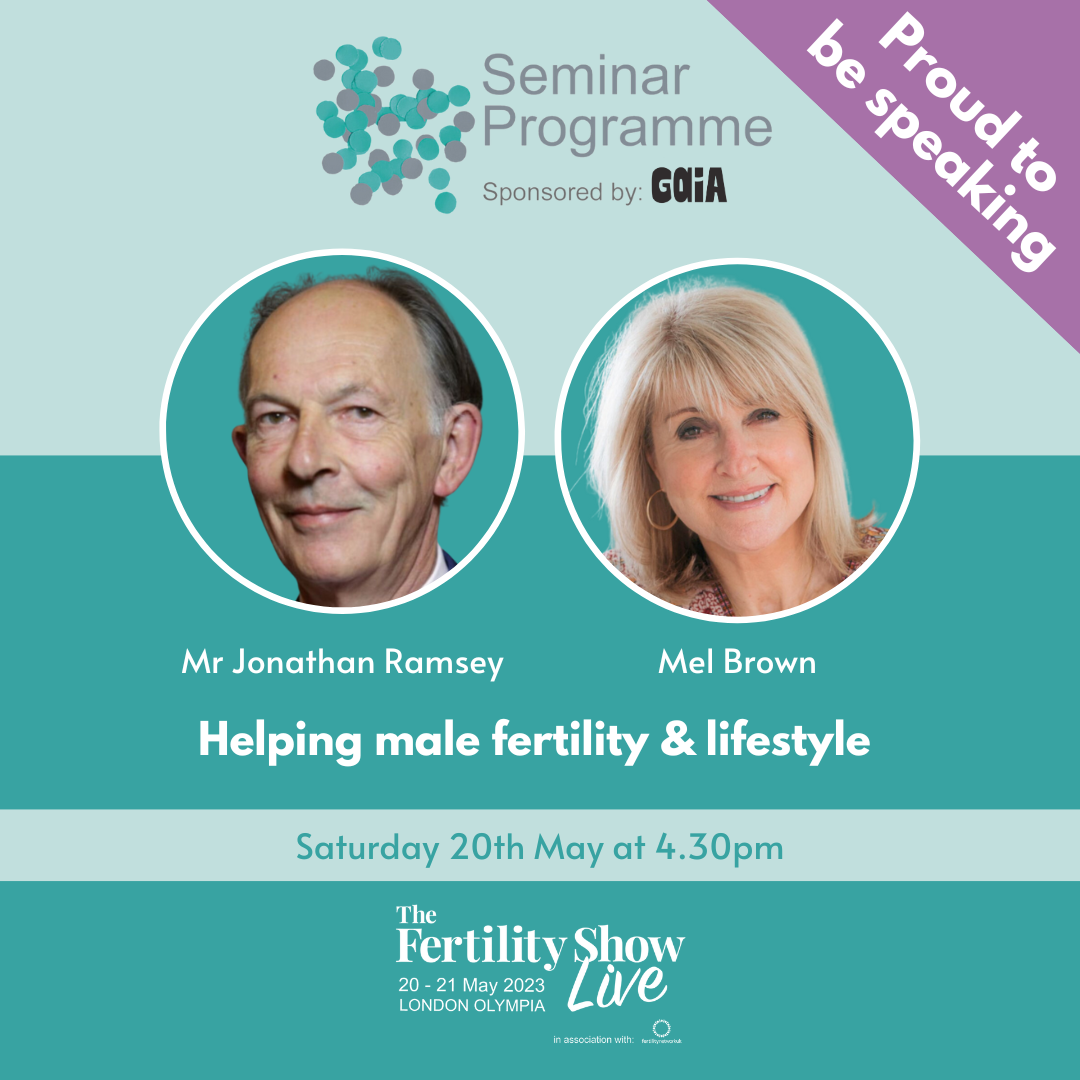 The Fertility Show Live
I was delighted to speaking in the Seminar Programme at this year's Fertility Show at London Olympia. The feedback was brilliant and the schedule was a busy one:
"While the show's seminar schedule has always been extensive, it was encouraging to see that the 2023 line-up included many discussions on male fertility, an area which often gets overlooked as the focus is usually on the female partner. The impressive turnout for the 'Helping Male Fertility & Lifestyle' seminar with nutritionist Melanie Brown and Dr Jonathan Ramsay (also affectionately known as "The King of Balls"!) showed that there's a huge interest in men wanting to learn about the non-medical changes they can make to improve the quality of their sperm."
FIND OUT MORE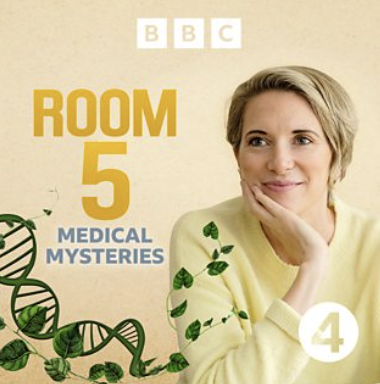 BBC Radio4
Gareth's search to find out why he has no sperm. Gareth Landy will never forget the room where it happens. Where he's told he has no sperm.
In Room 5, Helena Merriman shares stories of real-life medical mysteries, interviewing people who - like her - were changed by a diagnosis.
LISTEN NOW
Sperm analysis & varicocele
In July 2022 Jonathan spoke to Fertility Acupuncturist Naava Carman and her community of expertly trained Chinese Medicine practitioners to answer their deep questions around male fertility, sperm analysis and varicocele.
Naava and her colleagues use Western medical diagnostics to inform their use of Traditional Chinese acupuncture and herbal medicine to support people on their fertility journey, whether that is through natural conception, IVF or other reproductive technologies.
Male Factor - Limitations of Semen Analysis Presentation
January 2021 saw me take part in a Lecture Series with the Royal Society of Medicine. Here's the full video (45 minutes)
The screen grab from the video was one made automatically - although it can prove a point!
Jonathan Ramsay & Fertility4Men interview
David Ireland from Fertility4Men interviews Mr Jonathan Ramsay about all aspects of male fertility to increase awareness of urology in the field of male fertility.
An interview with Pebble Fertility
Andrea is a Member of the National Council of Psychotherapists and the General Hypnotherapy Register. She has years of experience as a Clinical Hypnotherapist, Advanced Rapid Transformational Therapist, and Certified Women's Coach. Here she interviews Jonathan Ramsay.
MORE ABOUT PEBBLE FERTILITY
BAUS 2019 - British Association of Urological Surgeons
Jonathan Ramsay presents sperm DNA damage and fertility outcomes at the 2019 meeting of the British Association of Urological Surgeons in Glasgow.
Fertility (in) Focus
I recently edited a Fertility Focus supplement for Urology News. An incredibly insightful supplement, I am sure that it will be of great interest to a number of our patients.
The authoritative reviews are all about enhancing and preserving male fertility and seeks to help patients to understand, and maybe to accept more easily, a difficult diagnosis.
Read the full supplement here
Male fertility
Is male infertility on the increase? Probably, and male factors (especially in unexplained infertility) are more frequently recognised as the cause of a couple's infertility.
Although there are common conditions, it's really important to work with you as an individual, assessing your personal journey to date and your goals for the future.
Watch the video here
Recent Reports
I regularly author or contribute to important reports into the realms of male fertility.
Please visit the last section on the 'for GPs' page to download the most recent ones.
Blog
Mr Ramsay writes a regular blog about matters relating to male fertility, stay up to date with Mr Ramsay here.